CyberCycle for the Alzheimer Society – July 2020
July 1 - Registration/Start: 8:00 am

&

July 31 - Registration/Start: 5:00 pm
Event Navigation
Register today for our first Virtual Cycle taking place this July!!
The Alzheimer Society of Ireland are delighted to launch our first virtual cycle which will take place over the month of July.
The idea is that you record your distances from all of your cycles in the month of July to reach the total distance for your route.
Coast to Coast or Malin to Mizen – It's up to you!
We have two great route options available:
The 220km Coast to Coast route is perfect for the beginner cyclists and can be completed with a little over 50km per week in the saddle.
The 592km Malin to Mizen route provides a tougher test and you will need to cover over 130km per week over the course of the month.
The great thing is you can cover the distance in your own time over the course of the month. Your morning commute to work or that trip to the supermarket can all contribute to you reaching you target. You can even cover the distance on an exercise bike in your spare room!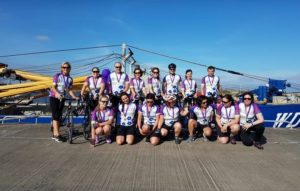 How To Register and take part in our CyberCycle
Click on the icon below it will take you to our homepage
Select which event you would like to join
Set up your fundraising page by selecting 'Start Your Mission' and following the instructions onscreen. (We will receive a notification to approve this page)
Donate €20 to your own page as your registration fee

Then complete the distance of your route in your own time and pace over the course of the month of July and ask your friends and family to sponsor you to reach the suggested fundraising target.  We've set a suggested fundraising target of €150 but you can change this if you want. We realise that everyone has been impacted by the situation over the past few months so please adjust the fundraising target as you wish.