Gaelforce West Adventure Race 2022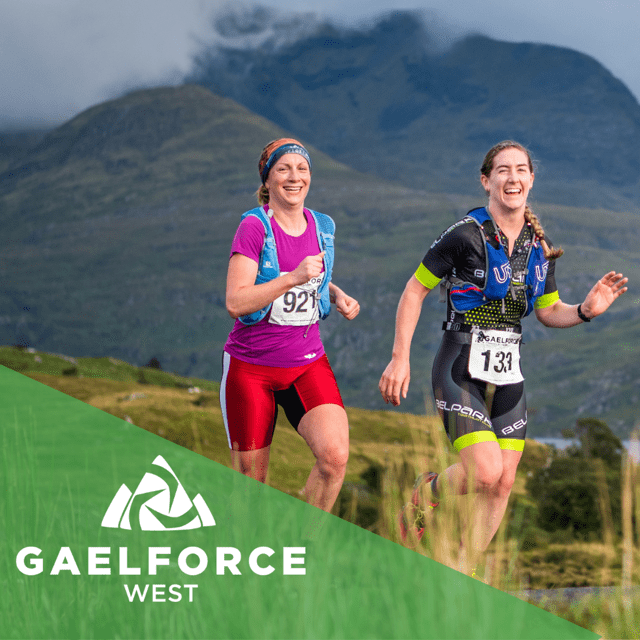 Where:
Killary Adventure Centre, Leenane, Co. Galway
Course:
Total distance: 60km
Discipline:
Run: 24km
Cycle: 35km
Kayak: 1km
Terrain: Sealed roads, beach, bog & grassland tracks, open mountain, open water.
All distances are approximate and route may be subject to change.
Facilities:
The start line is at Glassilaun beach in Connemara. Buses to the start line leave from Leenane or Killary Adventure Centre, depending on your wave and parking area. The finish line is at Killary Adventure Centre.
There is a water refill station halfway through the route. You will need to bring your own water bottle/container. To protect the local environment, we do not give out water bottles or cups during this event.
You will receive a Finishers Pack at the finish line containing your finishers medal, finishers clothing, fruit & sweets. There are water bottle refilling stations at the finish line and freshly made soup & bread will also be available.
Please note that this information may be subject to change. Final details will be posted on the website and emailed to all competitors 2 weeks before the event.
Entry prices vary, see our website for more. Scroll down for links.
_______________________________________________________________________
DISCLAIMER The information provided by IrishSportives.ie is, to the best of our knowledge, true and accurate at the time of publication. Information may be subject to change without prior notice. Please check with event organisers in the days before the event to ensure the event is going ahead as planned.