North Pole Ladies Tour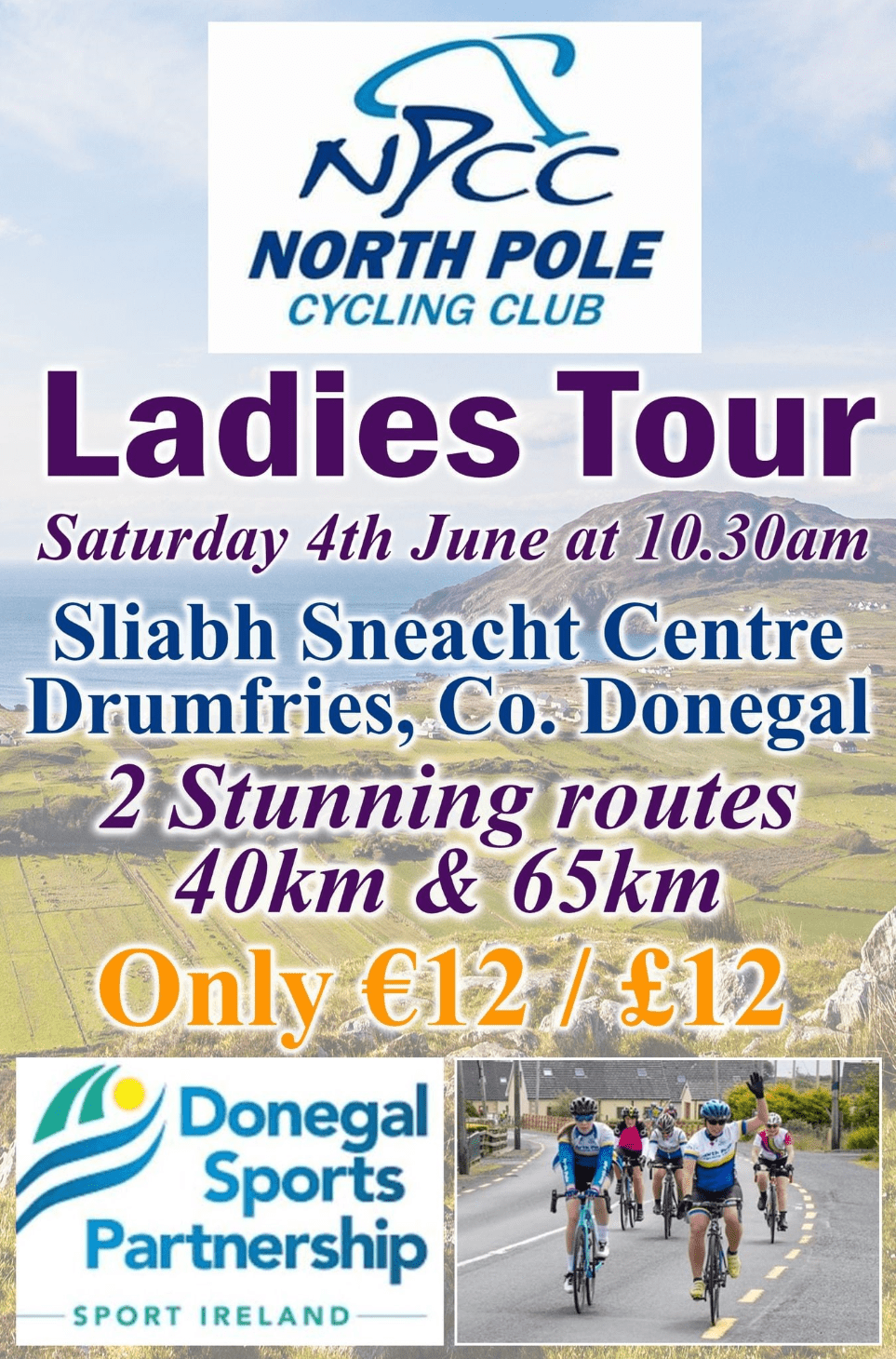 The event is a womens only leisure cycle hosted by North Pole Cycling Club.
The entry fee is 12 Euro plus 10 Euro if a one day Cycling Ireland Licence is required. The event has 2 routes a 40km and 65km approx, the routes will take in some of Inishowens scenic views and landmarks.
Routes will be sign posted , marshalls and support vehicle will be there to support participants,
Previous cycling training is advised, all particpants must have a road worthy bike and helmet. Both routes will have water stops and light snacks to offer.

____________________________________________________________________________________
DISCLAIMER The information provided by IrishSportives.ie is, to the best of our knowledge, true and accurate at the time of publication. Information may be subject to change without prior notice. Please check with event organisers in the days before the event to ensure the event is going ahead as planned.