The OldVelos Cycling Festival 2023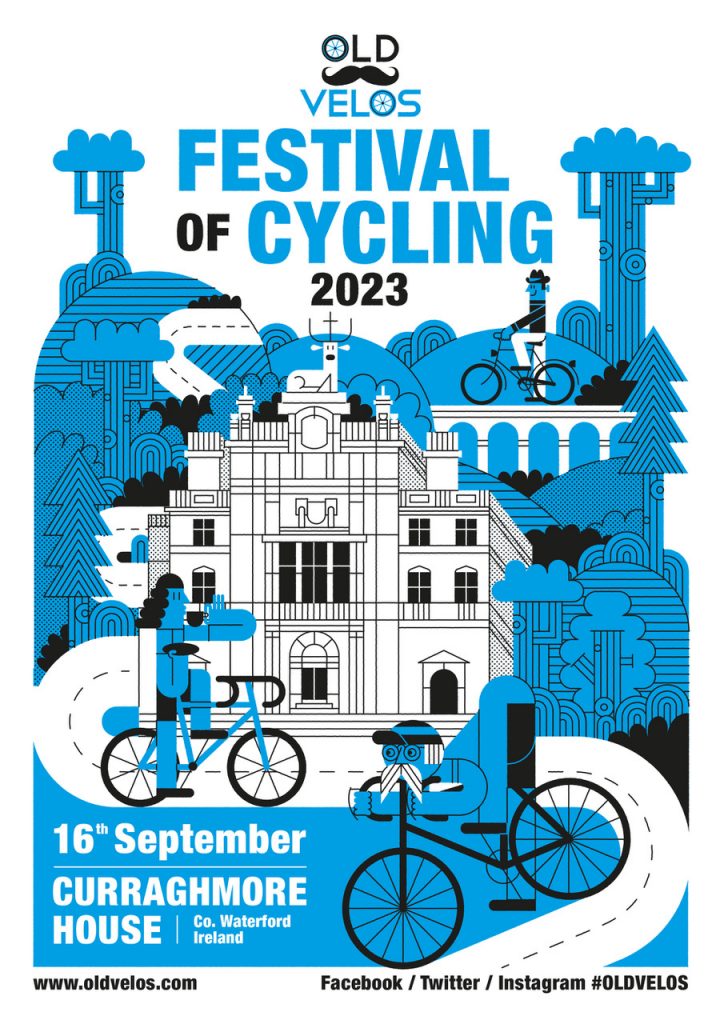 The 'OldVelos Cycling Festival' is an annual event that is an opportunity for enthusiasts to show and compare their prized bikes, discuss their next build and even source parts. Most important of all it is a chance spend time cycling with other like minded people. The Festival consists of (more activities may be added) 'The OldVelos  Vintage Classic', Tweed & Twine Cycle, Concours d'Elegance', and 'Bike Jumble'.
Tweed & Twine Cycle
The Tweed & Twine Cycle celebrates the humble bicycle (in particular the High Nellie) which was once the preferred mode of transport in Ireland. It will start at Curraghmore House on Saturday the 16th September 2023 and follow the Greenway route before returning to Curragmore House (the historic home of the 9th Marquis of Waterford) for a picnic on the grounds. This will be a round trip of 25 miles (40 kms). The format of this event will be similar to the 'Tweed Run' events run in the UK. We have named this event  the 'Tweed & Twine' run in acknowledgement of the often preferred method for reducing the aerodynamic drag (ie tie them with twine !) of tweed jackets adopted by our cycling predecessors!
The OldVelos Vintage Classic:-
The  OldVelos Vintage Classic will start and finish at Curraghmore House,  it will take in part of  Waterford Greenway, on Saturday the 16th September 2023. Riders are encouraged to use vintage bikes and kit but modern bikes will be allowed. There will be a stop for Coffee & Cakes at Coachhouse Coffee on the Greenway. There are three routes. Please be aware the long route is for the serious enthusiasts.
The 'Concours de Elegance'
This is a fun event and the winner takes home home the coveted original 'Longford Vintage Tractor Spares' perpetual trophy. The winners in each category will also receive a prize to take home with them.  To facilitate our Judges bikes should be entered in advance using this entry form.