The Reservoir Dog Sportive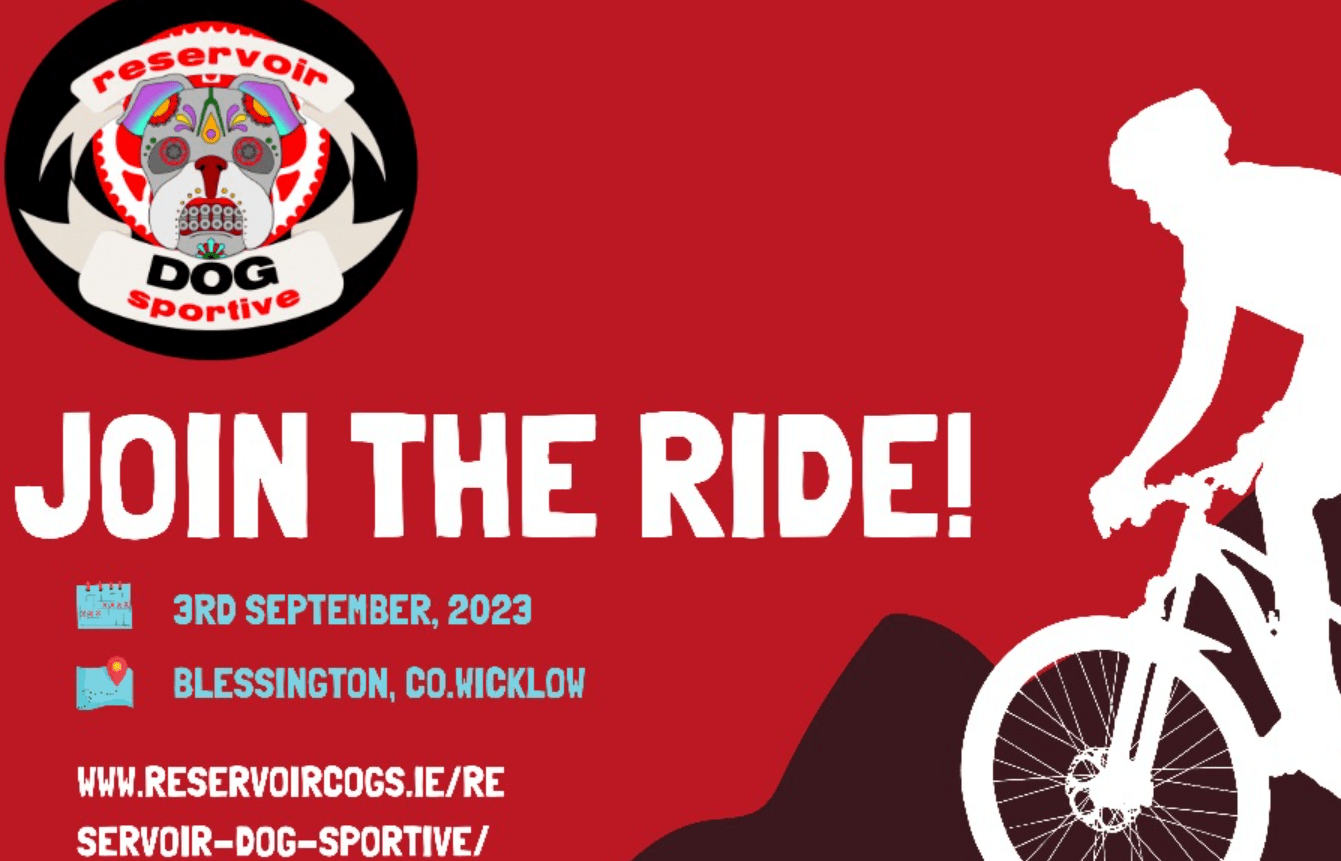 We are back again in 2023 with our award winning, high pedigree Cycle Sportive event. Choose from our 125km Reservoir Dog or the 64km Reservoir Pup.The Reservoir Dog Sportive is all about the riders. Choose from the mountainous route of the 125km Reservoir Dog or the hilly 64km Reservoir Pup. Tour Wicklow's finest cycling roads with the best of backup and support. Ride some of the most iconic climbs in Ireland amidst the stunning scenery of the Wicklow uplands. A truly breathtaking cycle challenge.
Please note tickets are not transferable.
Tickets are available, online only, until 5pm on 31st August. Strictly no on-the-day registration.

This is one special Sportive you don't want to miss!
Voted Best Leisure Cycling event in Ireland 2019, so come join us on 4th September.
Register now, click on the Eventmaster logo below, limited places remaining

___________________________________________
DISCLAIMER The information provided by IrishSportives.ie is, to the best of our knowledge, true and accurate at the time of publication. Information may be subject to change without prior notice. Please check with event organisers in the days before the event to ensure the event is going ahead as planned. The information provided by IrishSportives is designed to offer helpful advice and information on the subject of cycling and fitness and IrishSportives.ie accepts no liability for loss or damage arising as a result of information supplied in good faith.Prices shown may not include additional costs, such as booking fees and Cycling Ireland one day licence