Bray Wheelers Paddy Martin Randonnee
September 11, 2022
€20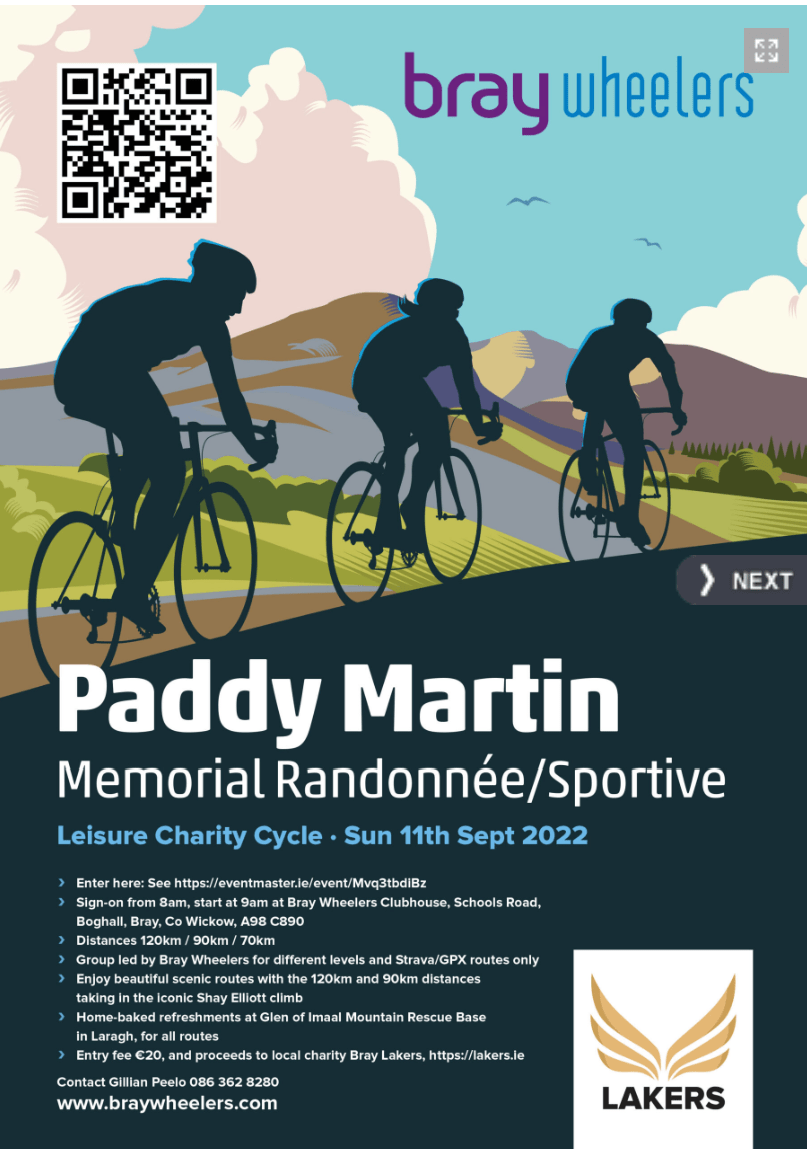 Sign-on from 8am, start at 9am at Bray Wheelers Clubhouse,
Groups led by Bray Wheelers for different levels, Strava/GPX routes and marked/marshalled routes.
Enjoy beautiful scenic routes with the 120km and 90km distances
taking in the iconic Shay Elliott climb
Home-baked refreshments at Glen of Imaal Mountain Rescue Base
in Laragh, for all routes
Entry fee €20, and proceeds to local charity Bray Lakers, https://lakers.ie
70k route at https://www.strava.com/routes/2984941751284134538
90k route at https://www.strava.com/routes/2984942087671967370
120k route at https://www.strava.com/routes/29849421983716
Check with  the organisers for finalised details, scroll down for links – or register now by clicking the Eventmaster logo below

____________________________________________________________
DISCLAIMER The information provided by IrishSportives.ie is, to the best of our knowledge, true and accurate at the time of publication. Information may be subject to change without prior notice. Please check with event organisers in the days before the event to ensure the event is going ahead as planned. The information provided by IrishSportives is designed to offer helpful advice and information on the subject of cycling and fitness and IrishSportives.ie accepts no liability for loss or damage arising as a result of information supplied in good faith.