Breffni 3 Province Challenge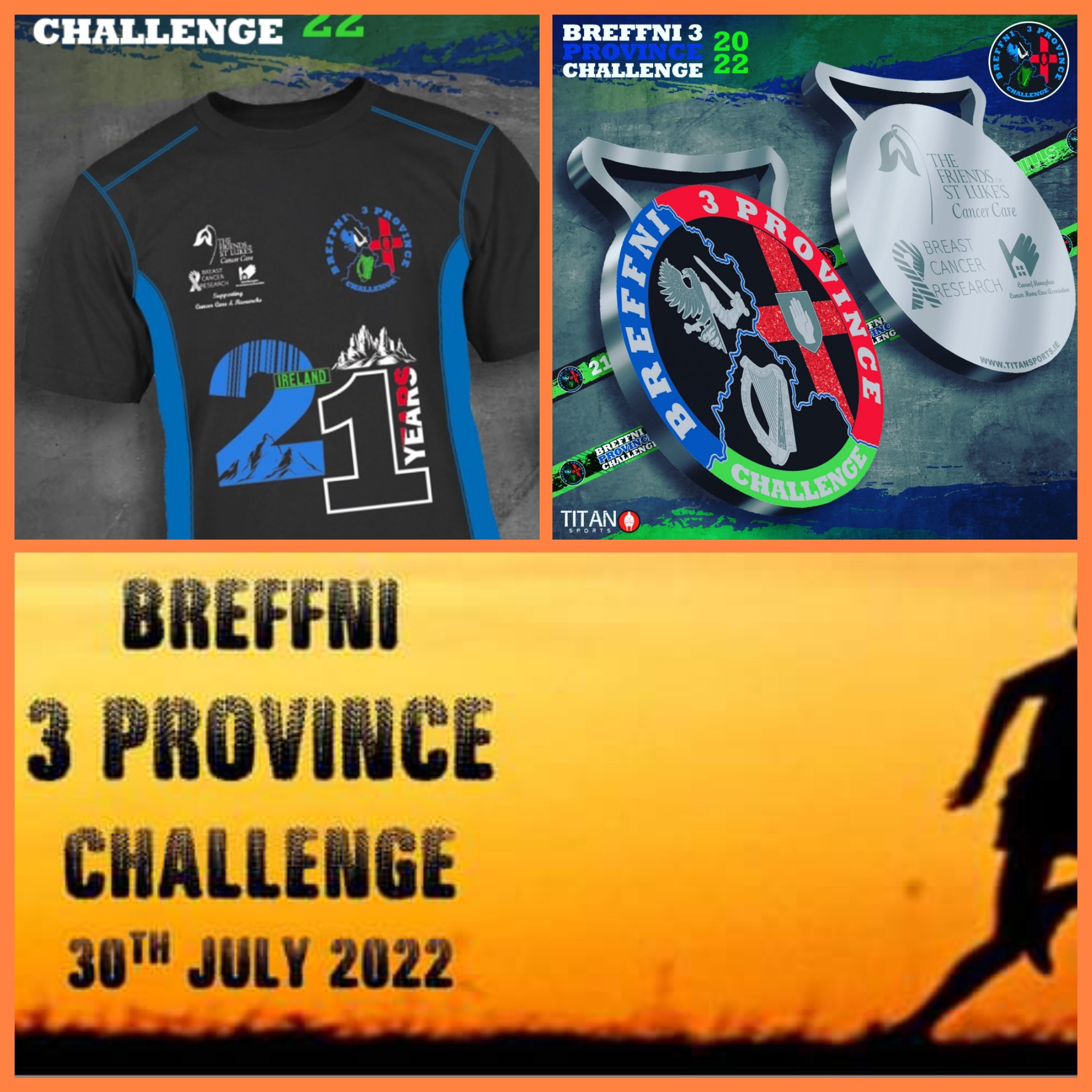 The Breffni 3 Province Challenge will be held on Saturday 30th July 2022.
We have a 30K & 100K, a cycle Half Marathon and also a 10K and 5K Run
Raise as much sponsorship as you can as your registration fee will be included in your final amount.
Refreshments and live entertainment by at the finish line in Market Square Arva and all participants receive a tshirt, medal and certificate on completion.
Start times will be:
100k             10am
30k               12.30pm
Half Mar:      1pm
10k:               1.10pm
5k:                  1.15pm.
This event has been organised by the Community of Arva with the aim of raising funds towards Cancer Care, Cure & Research. These events will raise much needed funds for St Luke's Oncology Trust, Breast Cancer Research (Formerly NBCRI). and Cavan/Monaghan Cancer Homecare Association.
Sponsorship cards are available via the email address below.

_____________________________________________________________________________________
DISCLAIMER The information provided by IrishSportives.ie is, to the best of our knowledge, true and accurate at the time of publication. Information may be subject to change without prior notice. Please check with event organisers in the days before the event to ensure the event is going ahead as planned. The information provided by IrishSportives is designed to offer helpful advice and information on the subject of cycling and fitness and IrishSportives.ie accepts no liability for loss or damage arising as a result of information supplied in good faith