Cycle Against Suicide 2021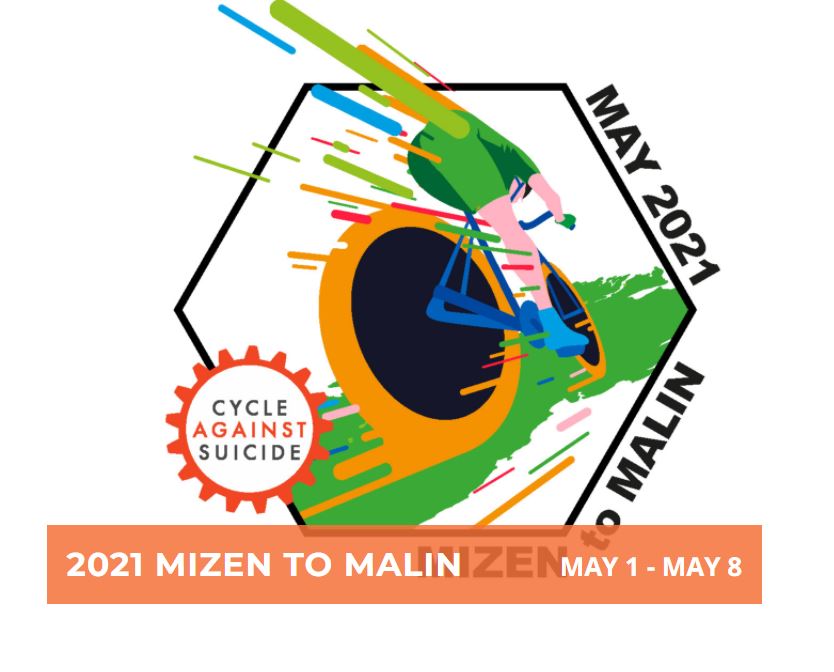 Are you seeking a cycling challenge in 2021?  Why not support the work of Cycle Against Suicide and join with a number of former Olympian cyclists for our Mizen to Malin Challenge.
Travelling from Mizen Head through the west of Ireland and on to Malin Head, this scenic route has so much to offer and will certainly be one to remember. Although a tough challenge, we are sure you will enjoy getting to know your fellow cyclists, immersing yourself in the freedom and beauty of the spectacular route.
Cycle Against Suicide have a complete safety procedure in place and the cycle will be fully supported for its duration.
Suicide is an incredibly complex issue.  However, it is preventable with timely. evidenced-based interventions. This recognition is now what shapes Cycle Against Suicide's approach to its work.  Each one of our programmes has a target audience and is supported by evidence-based research and best practices that delivers results.
We are hosting our Mizen to Malin Challenge to raise funds for our Cycle Against Suicide 'Buddy' initiative, which we are launching later this month. Peer support is an emerging practice within the mental health sector.  Evidence suggests that peer support can improve individuals' personal well-being and is associated with more positive attitudes towards mental and physical health, increased positive coping strategies and a decrease in negative coping strategies. Studies highlight that participants' levels of anxiety, perceived stress, locus of control and self-esteem all improve. The benefits of certified peer specialists found significant reduction in crisis services and inpatient hospitalisations.
Cycle Against Suicide over the coming year aims to develop and embed a grassroots network of 'Buddy' support that is freely accessible, delivered locally, by locals to locals, in communities across Ireland. For  further details on our Mizen to Malin Challenge scroll down for links.
Date subject to change depending on the COVID situation
DISCLAIMER The information provided by IrishSportives.ie is, to the best of our knowledge, true and accurate at the time of publication. Information may be subject to change without prior notice. Please check with event organisers in the days before the event to ensure the event is going ahead as planned. The information provided by IrishSportives is designed to offer helpful advice and information on the subject of cycling and fitness and IrishSportives.ie accepts no liability for loss or damage arising as a result of information supplied in good faith