Cycle For Brother Kevin 2022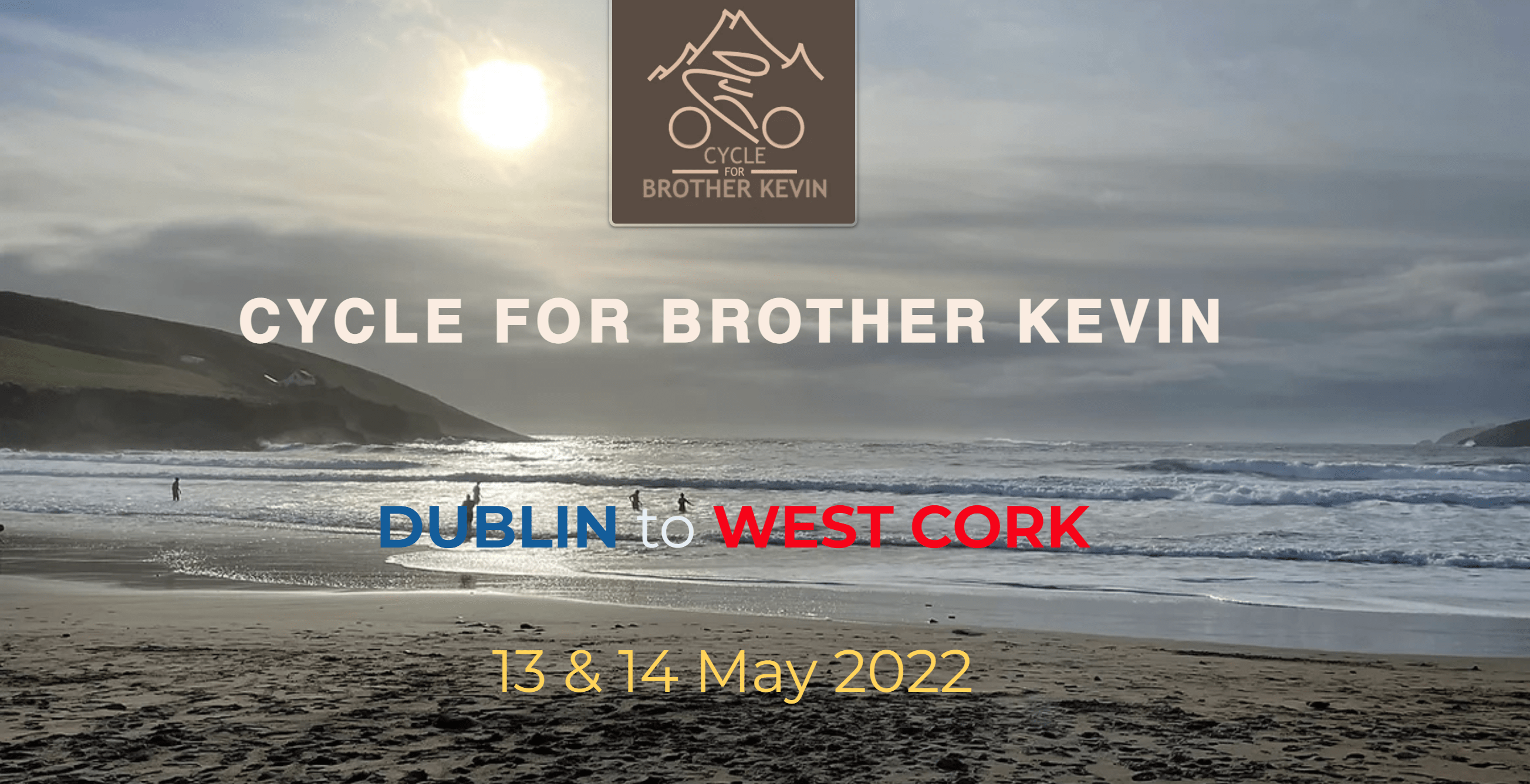 This year we will be returning to our normal two (2) day event. Cyclists will depart the Capuchin Day Centre following breakfast on the morning of 13 May 2022 and head west towards Clane on the N4, before shifting south towards Abbeyleix and onto Horse and Jockey, Co. Tipperary where we will have a meal and overnight at the Horse and Jockey Hotel. We will stop for lunch in Emo, Co. Laois. Day 1 is a total of 145km.
​The next morning we will head for Cashel and down the old N8 into Fermoy, Cork City and then head west onto the N71 towards Bandon, finishing up in the beautiful town of Clonakilty. We will have stopped for lunch in Rathcormac, Co. Cork. Day 2 is a total of 165km, but a lot of that will be in the best County in Ireland, so I'm sure the time will just fly by.
Most of the roads are in relatively good condition and we will have our usual Safety Team in place. We will have Garda escorts where necessary.
For more information or to contact the charity, scroll to the bottom of the page for links.
The Charity
The Capuchin Day Centre is run as an apostolate (work) of the Irish Capuchin Franciscan Order and since the late 1960's has operated a food and day care facility for people who are homeless or in need. From humble beginnings of providing soup and sandwiches for about 50 people, they have grown to be the biggest food centre in Dublin City. In keeping with the spirit of St. Francis of Assisi, they do not charge for any of their services. They operate an 'Open Door' policy and ask no questions.
KEY DATES
11 April 2022 – Last date for all registrations.
​6 May 2022 – Funds raised to be lodged.
13 May 2022 – Let the fun begin!
DISCLAIMER The information provided by IrishSportives.ie is, to the best of our knowledge, true and accurate at the time of publication. Information may be subject to change without prior notice. Please check with event organisers in the days before the event to ensure the event is going ahead as planned.