Explore Mayo Cycle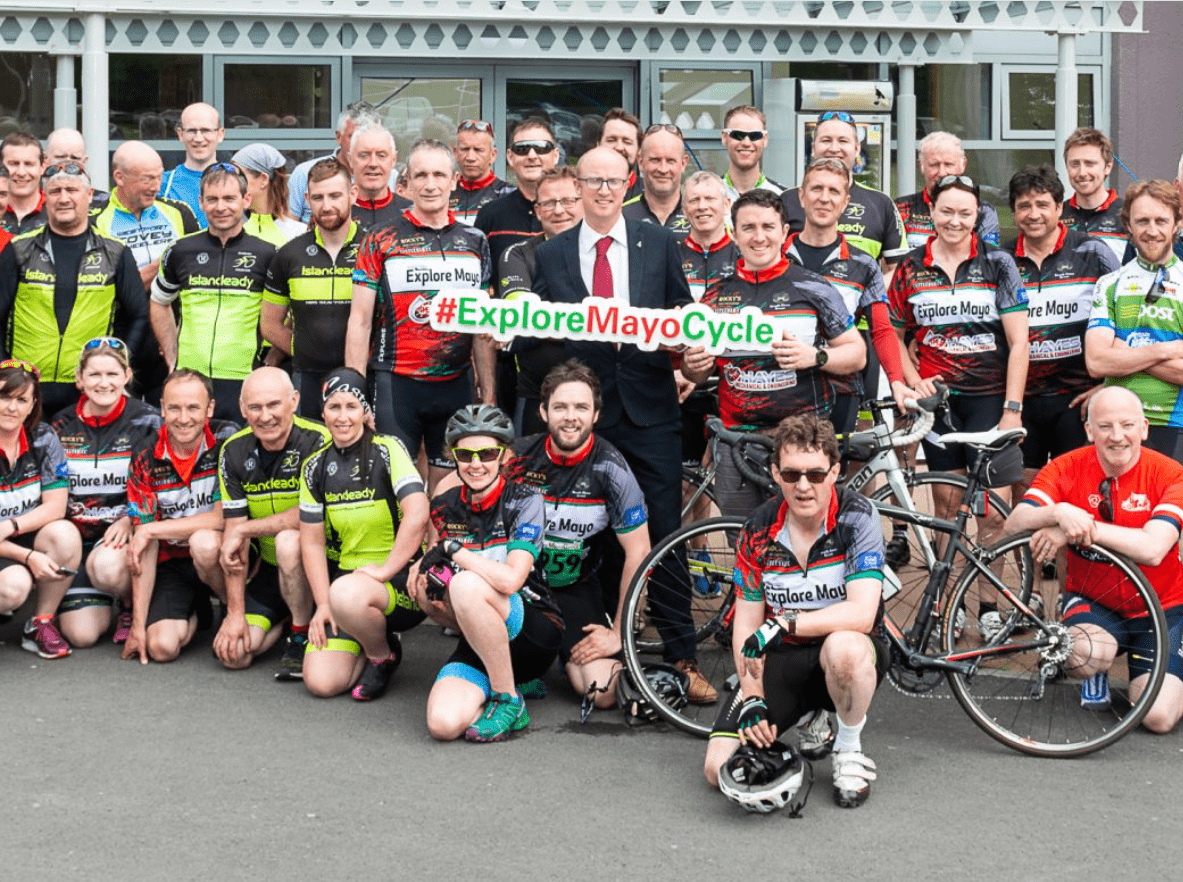 Castlebar Cycling Club Explore Mayo cycle In conjunction with Mayo Cancer Support Association.
For over two decades Mayo cancer Support has beeb offering emotional support and practical help to people affected by cancer in Co.Mayo.
The service, which is a registered charity, endeavours to shine a light on the path ahead for all ages and ease their cancer journey with a range of FREE therapies, supports and services on an indivdual or group basis.
For further info, contact the organisers via their website or Facebook page, scroll down for links
ROUTE MAPS:
https://www.strava.com/routes/2959543666684365226

_____________________________________________________________________________________________________
DISCLAIMER The information provided by IrishSportives.ie is, to the best of our knowledge, true and accurate at the time of publication. Information may be subject to change without prior notice. Please check with event organisers in the days before the event to ensure the event is going ahead as planned. The information provided by IrishSportives is designed to offer helpful advice and information on the subject of cycling and fitness and IrishSportives.ie accepts no liability for loss or damage arising as a result of information supplied in good faith