Garda Tony Golden Memorial Cycle
September 24, 2022
€35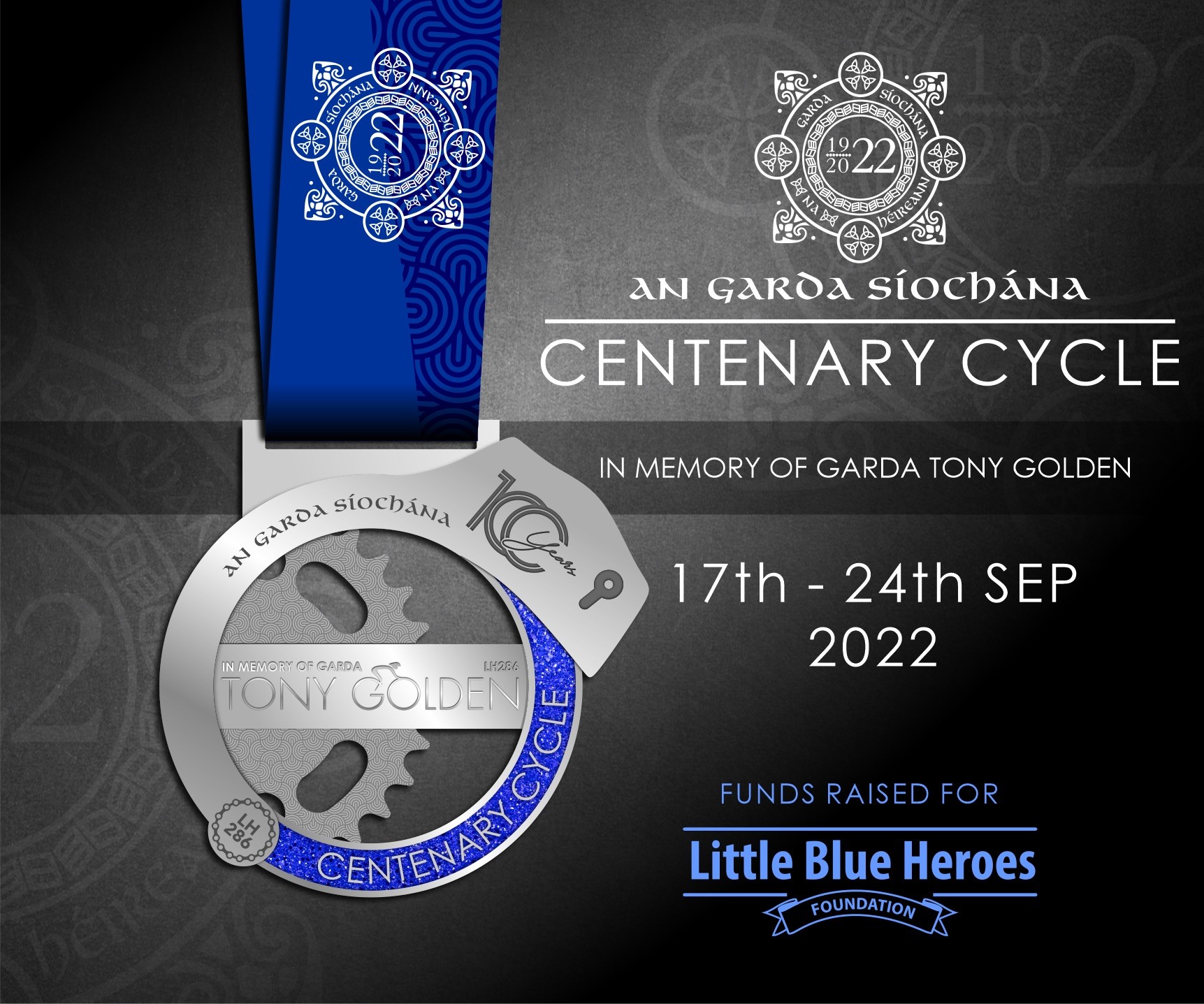 For 2022 we have a wonderful event planned ' The Centenary Cycle '. Our goal is to complete 44,288km from the 17th to 24th September 2022 inclusive. The target goal reflects 1 km for every Sworn Member, Reserve Member and Garda Staff member since the formation of An Garda Siochana.
The event itself has 2 parts, the first is a Virtual Event (you can cycle anywhere) beginning on the 17th September through to the 24th of September.  The second part is a one day Sportive on the 24th September in Dundalk, Co Louth for participants who have registered. There will be  100km and  60km routes.
Registration is €35.00 (this includes all fees) and can be done at www.lh286cycle.com. If you register before 8pm on 18th August 2022 you will be entered into a draw for a Giant TCR Advanced 2 Carbon Road Bike – worth €2,600.
Over the course of the event there will be daily prizes for different categories.
Refreshments will be provided on completion of the sportive and there is a unique participant's medal to mark the Cycle.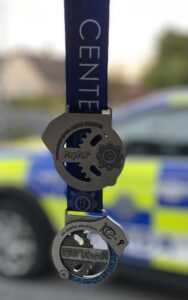 What you get for your Registration Fee
-Entry into a Unique Event
-Early Bird Draw for a NEW Carbon Road Bike (register before 18.8.22 @ 8pm)
-Daily Prizes for the Duration of the Event
-Top Participant Prizes (Male / Female)
-Option of a Team Event
-Photo Competition Prize
-Entry into a Fantastic Sportive on the 24.09.2022
-Fantastic Participants Medal
-Supporting the Nominated Charity
and of Course ….. Remembering Garda Tony Golden and helping the nominated charity The Little Blue Heroes.
________________________________________________________________________________________________
DISCLAIMER The information provided by IrishSportives.ie is, to the best of our knowledge, true and accurate at the time of publication. Information may be subject to change without prior notice. Please check with event organisers in the days before the event to ensure the event is going ahead as planned. The information provided by IrishSportives is designed to offer helpful advice and information on the subject of cycling and fitness and IrishSportives.ie accepts no liability for loss or damage arising as a result of information supplied in good faith