Peatlands Tour 2022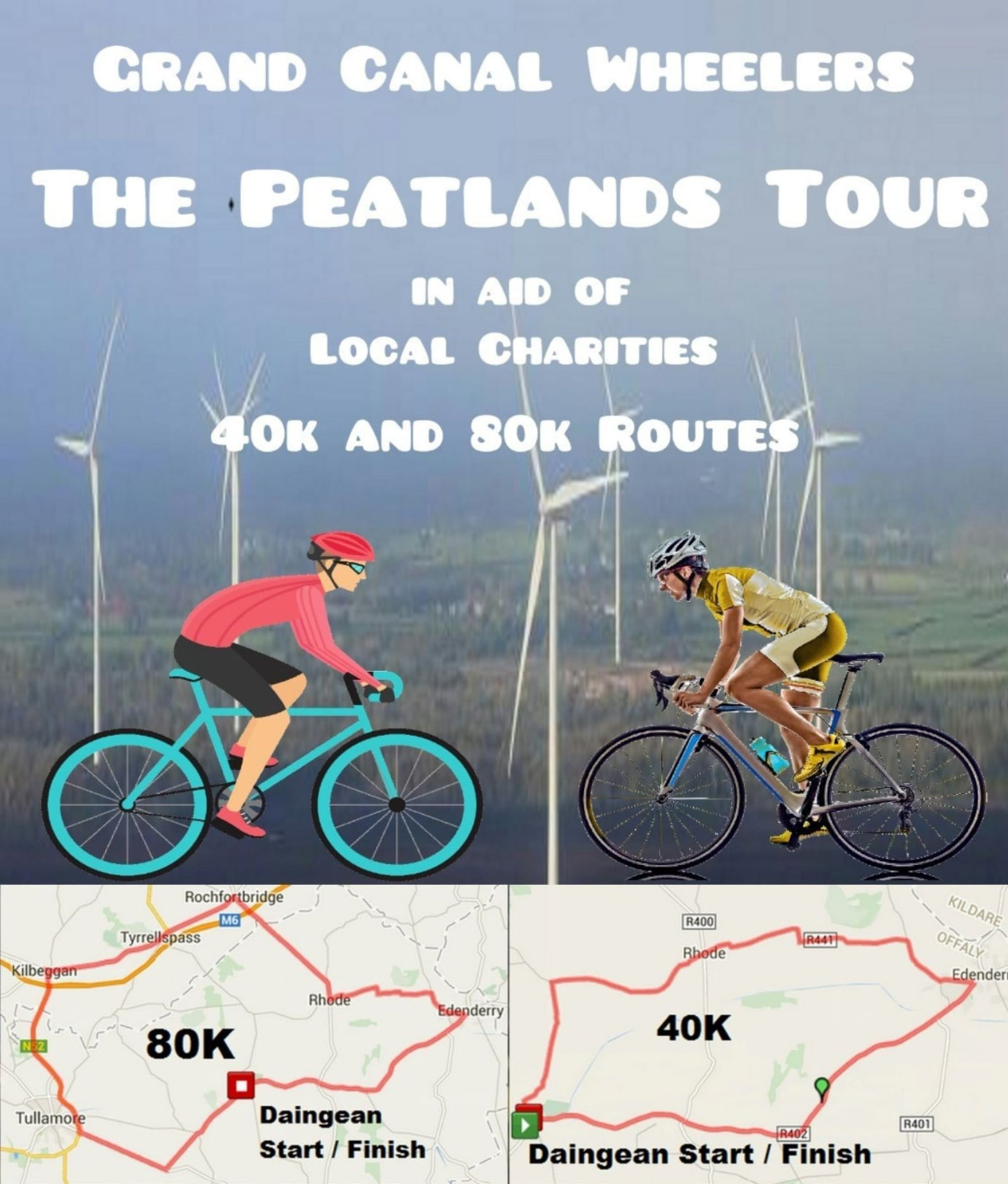 The Peatlands Tour consists of 2 route options a 40km and 80km starting from The Square in Daingean, county Offaly.
The two routes are scenic, taking in the local country side and bog lands.
80km starts at 9:00am
40km starts at 9.05am
Sign in from 8.00am
Refreshments will be provided at a mid way point for the 80km and back in Daingean after both events.
Free on street parking is available.
For more info, scroll down for link to our Facebook page

_____________________________________________________________________________________
IrishSportives.ie is, to the best of our knowledge, true and accurate at the time of publication. Information may be subject to change without prior notice. Please check with event organisers in the days before the event to ensure the event is going ahead as planned. The information provided by IrishSportives is designed to offer helpful advice and information on the subject of cycling and fitness and IrishSportives.ie accepts no liability for loss or damage arising as a result of information supplied in good faith