Roddensvale Hilly 100 Charity Cycle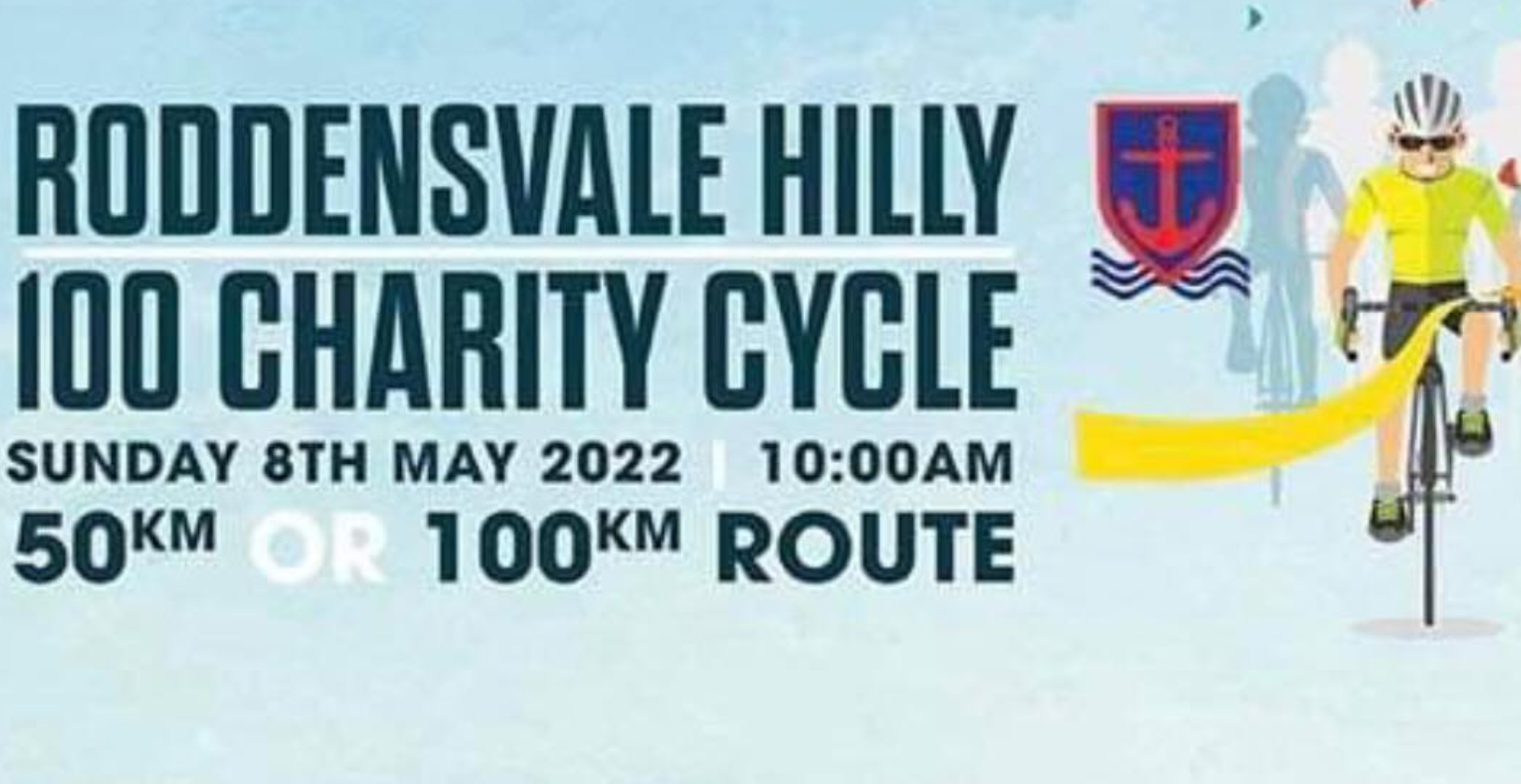 Event Description:
Hilly 100 – 2022 Sunday 8th May – 10am Start
Please get behind the 'Roddensvale Hilly 100' 2022 cycling sportive in aid of pupils at Roddensvale Special School. 10am roll out from the school Sponsored by Lusty's – Centra and Centra Larne Port, it promises to be another fabulous event for a great cause. The wonderfully scenic yet challenging course has been designed and risk assessed by the great man Gordon Parker.
Please check out the Roddensvale School Facebook page and website for more details on the Roddensvale Parents and Friends Charity Association. (Scroll down for links)

 A minimum donation of £20 is required for entry on the day and all participants can look forward to a warm welcome and a some light refreshments after their efforts!
Send a PM via Facebook if you need any more information about this event. Thank you in advance for helping to increase opportunities for some very deserving young people.
Route Map Here : https://www.strava.com/routes/11941307
____________________________________________________________________________________
DISCLAIMER The information provided by IrishSportives.ie is, to the best of our knowledge, true and accurate at the time of publication. Information may be subject to change without prior notice. Please check with event organisers in the days before the event to ensure the event is going ahead as planned.