Tour of the Galtee's 2021
June 20, 2021 - Registration/Start: 8:45 am

&

9:00 am

€20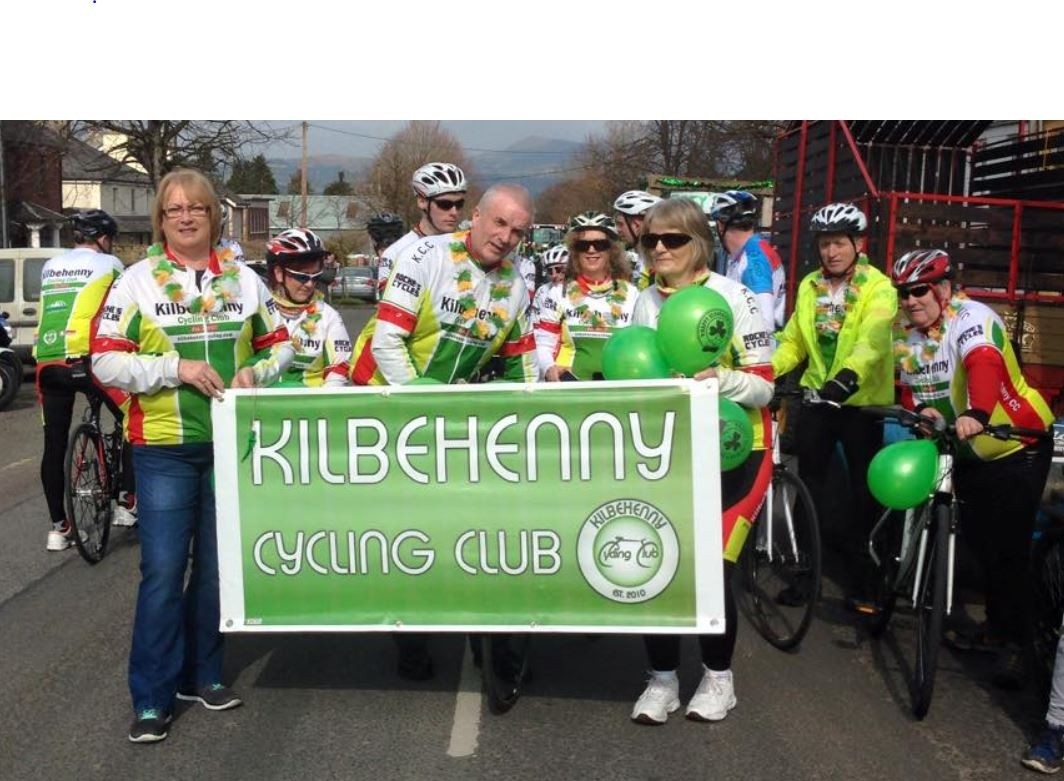 The 110km route (Ring of The Galtees) is a lively spin with the "Christ The King" climb coming at the mid-way stage, downhill through the beautiful Glen of Aherlow and back to Kilbehenny.
The 60 km route: along the Galtee -Vee valley. Taking in the beautiful villages of Ballyporeen, Clogheen, Ardfinnan, Goatenbridge, back to Clogheen and onwards to Kilbehenny. This route offers some beautiful scenery and a gentle elevation gain of 310m
This event will support the Irish Community Air Ambulance
Follow our Facebook page for further details and updates, scroll down for links and contact details
COVID-19 restriction will apply as follows
Refreshment will be restricted to comply with COVID-19 guidelines.
Start time from 9am in waves of 5 minutes to 9:45am.
Changing facilities: Please come ready to cycle and post event facilities will be restricted.
No post event refreshment will be provided.
Bring your own water bottle, food bar, First aid kit, Bike tube.
DISCLAIMER The information provided by IrishSportives.ie is, to the best of our knowledge, true and accurate at the time of publication. Information may be subject to change without prior notice. Please check with event organisers in the days before the event to ensure the event is going ahead as planned. The information provided by IrishSportives is designed to offer helpful advice and information on the subject of cycling and fitness and IrishSportives.ie accepts no liability for loss or damage arising as a result of information supplied in good faith