Tuam Cancer Care Cycle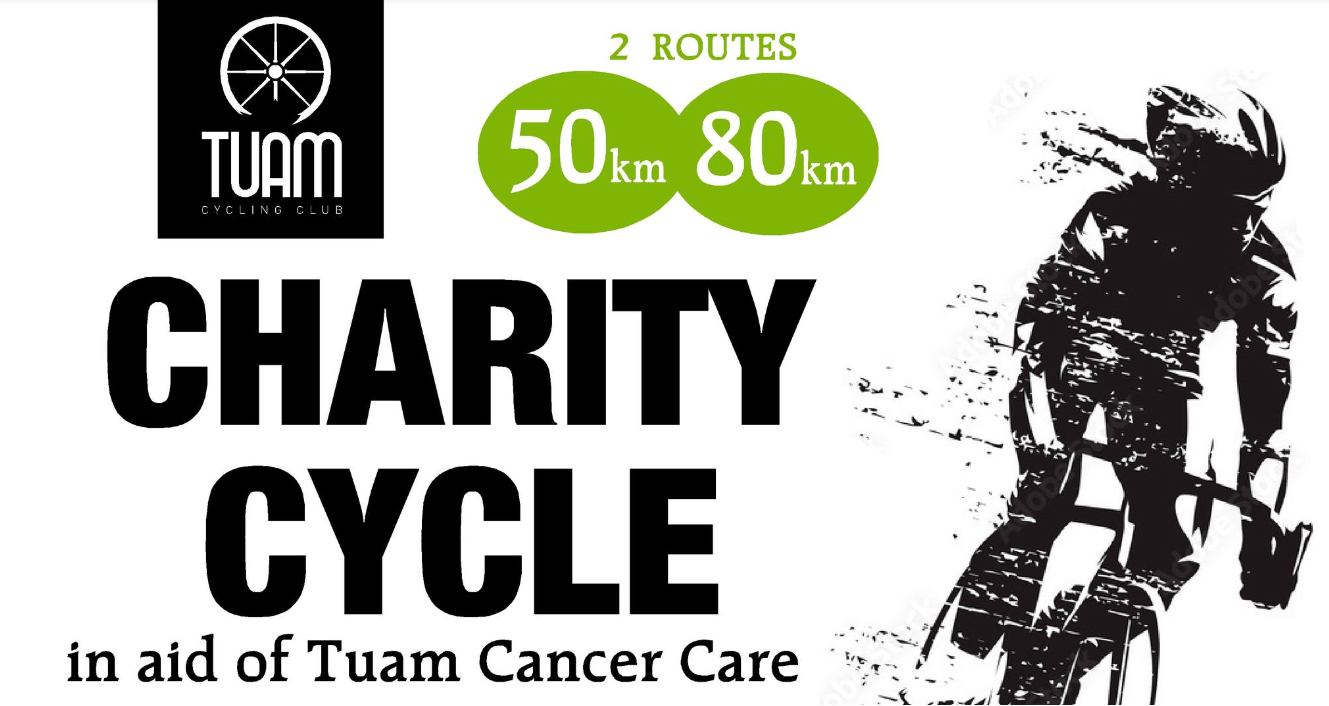 Tuam Cycling Club is once again hosting it's annual fundraising cycle for Tuam Cancer Care on Sunday, 19th June. Two lovely routes and distances to choose from – 50k or 80k.
It's been over three years since we've had a chance to raise funds for this very worthy Centre which provide support to friends and family across the North Galway region who have had a cancer diagnosis.
Sign up is €25 via Eventmaster (see button below) or on the day 8am to 9am @ Sharkey's, Bishop Street, Tuam.
FOR MORE INFO CONTACT THE ORGANISERS VIA THEIR FACEBOOK PAGE, SCROLL DOWN FOR LINKS
—

______________________________________________________________
DISCLAIMER The information provided by IrishSportives.ie is, to the best of our knowledge, true and accurate at the time of publication. Information may be subject to change without prior notice. Please check with event organisers in the days before the event to ensure the event is going ahead as planned. The information provided by IrishSportives is designed to offer helpful advice and information on the subject of cycling and fitness and IrishSportives.ie accepts no liability for loss or damage arising as a result of information supplied in good faith