When in Doubt Pedal it Out 2021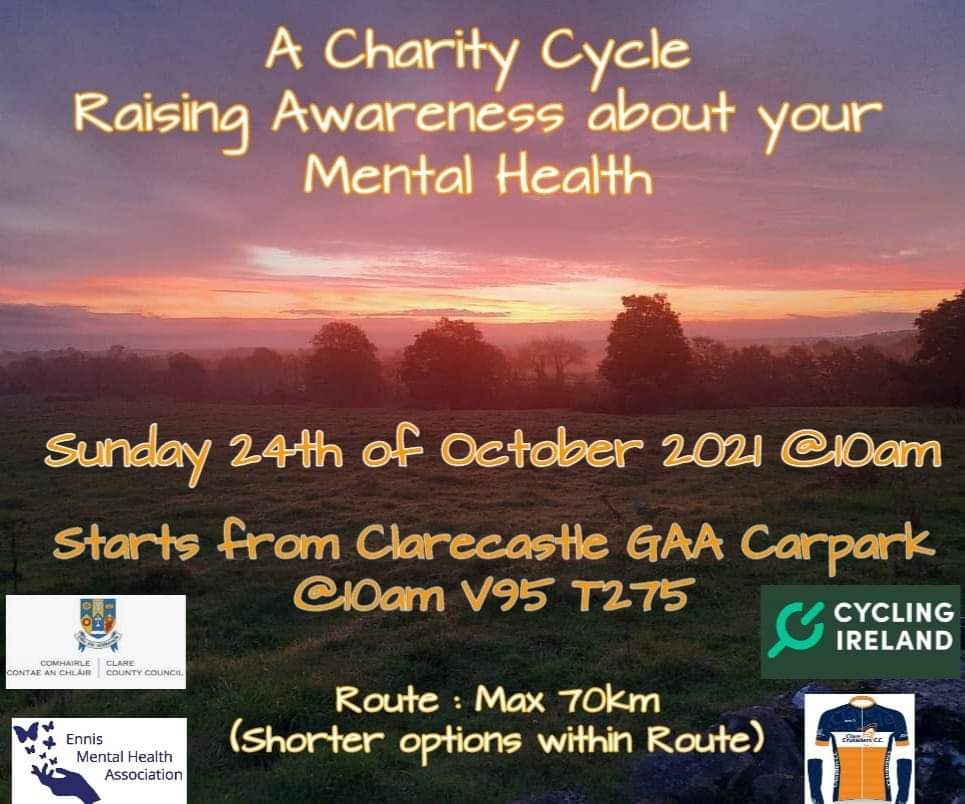 'When in Doubt Pedal it Out' is a leisure cycle starting in Clarecastle this year and taking in the local area , Shannon Estuary , Newmarket on Fergus and Quin , totalling 70km.
The purpose of the cycle is to raise awareness about mental health and that a healthy body means a healthy mind.
There will be paced groups , so a pace for all levels.
Contact the organisers via Facebook, scroll down for links.

DISCLAIMER The information provided by IrishSportives.ie is, to the best of our knowledge, true and accurate at the time of publication. Information may be subject to change without prior notice. Please check with event organisers in the days before the event to ensure the event is going ahead as planned. The information provided by IrishSportives is designed to offer helpful advice and information on the subject of cycling and fitness and IrishSportives.ie accepts no liability for loss or damage arising as a result of information supplied in good