You don't want to miss this. Ride in Mallorca this October and escape the winter blues.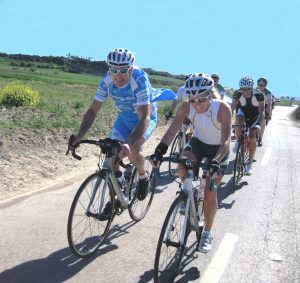 (sponsored article)
The tour is for those that want an end of season cycling training camp and for those that want to escape the rain of October and enjoy guided cycling rides.  You can also get a chance to ride with the legend Sean Kelly if you come on certain dates.
This highly popular October Summer Cycling training camp and holiday is now taking bookings.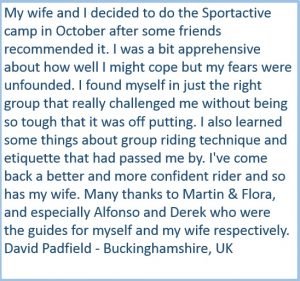 Riding with the Legend that is Sean Kelly is something that has to be experienced at least once in your cycling career! It is simply one of the best cycling experiences you can have.
SportActive's training rides offer challenging climbs, thrilling descents, and classic riding on smooth winding roads.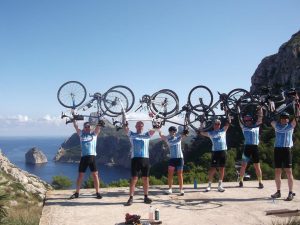 We have different levels to suit different cycling abilities, up to six groups which include a dedicated leisure holiday cycling group. Rides include some of Mallorca's best including Puig Major, Cap Formentor, and Sa Calobra.
Of course, you may just want to ride and relax. This is just as important. Mallorca offers the perfect places to do this. You can easily ride to quaint towns and villages soaking up the scenery and the culture. Our guided tours make sure you are never stretched too far. This is our guarantee. Let's not forget some of the best shopping in Mallorca and a golden beach is just metres from your hotel.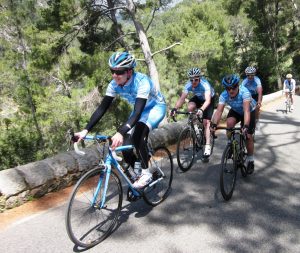 So, if you're there to improve your time on Strava or simply want a relaxing cycling holiday where temperatures are in their 20's this is for you. And if you time it right, you will get to ride with the legend that is Sean Kelly.
Jim O'Leary from Cork, Ireland says, "Superb cycling holiday with SportActive. Just back from a wonderful holiday cycling with SportActive in Mallorca. Lovely setting in Alcudia, quiet seaside town in the picturesque north of the island. Superb hotel facilities and excellent food in Viva Tropica where all of the cyclists with SportActive stayed, ate and socialised. But what impressed me most was the absolute attention to detail of all of the SportActive staff. Nothing is left to chance here. The bikes are first class and perfectly maintained. The cycle routes are tailored to the ability of the members of each group. The guide to group ratio is amazing. I didn't see any group larger than seven and often there was one guide to groups of two or three cyclists. The rides were meticulously planned to be challenging and interesting and most of the time the separate groups met up for coffee at 11 and lunch at 1.00 each day in great little local cafes and restaurants in quiet villages.  A sincere thank you to Martin, Flora, Alfonso and Derek."
* Sean Kelly is there on certain dates only.
…………………………………………