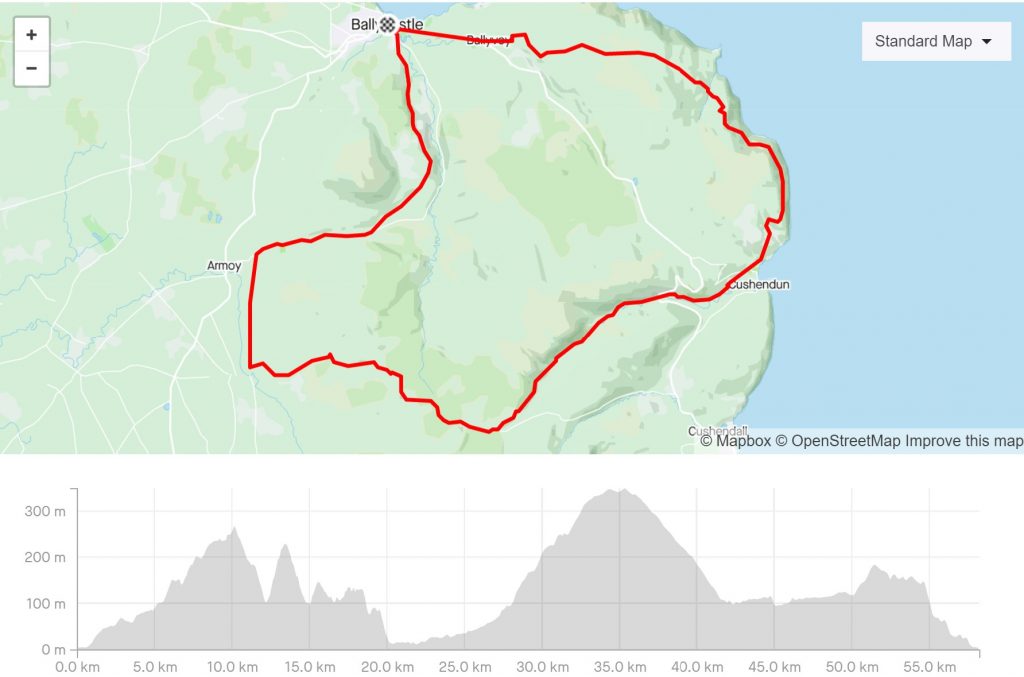 TORR HEAD AND GLENDUN
County Antrim
Distance 58km, Elevation Gain 1070km
Thanks to David Flanagan for kindly providing this route, complete with turn by turn directions and a Strava route map from where you can obtain the GPX files for this ride.. In his brilliant book, Cycling in Ireland, you will find over 80 great cycling routes with something for everyone, across the whole island

A tough loop along the Antrim coast and glens.
There is some amazing scenery on this route but to enjoy it you will have be prepared to climb. The
first half follows Route 93 from Ballycastle to Cushendun along Torr Road. It then turns inland to
climb Glendun and then descend Glenshesk, two of the famous glens of Antrim.
The route is described in a clockwise direction to get the steepest climb out of the way early.
From the roundabout at the eastern end of the seafront in Ballycastle (55.2048, -6.2398) head east
along the A2.
The climbing starts almost immediately. It's steady at first but steepens just before the turn for
Murlough Bay. At the highpoint of Torr Road the sea and the Scottish coast come into view, but
don't relax as there are three shorter but very steep climbs to come. A quick descent into a valley
leads to the first, and worst, of the climbs. With an average gradient of 11% over a kilometre it's
brutal and the steepest section through the hairpins will have all but the strongest and most
determined riders walking.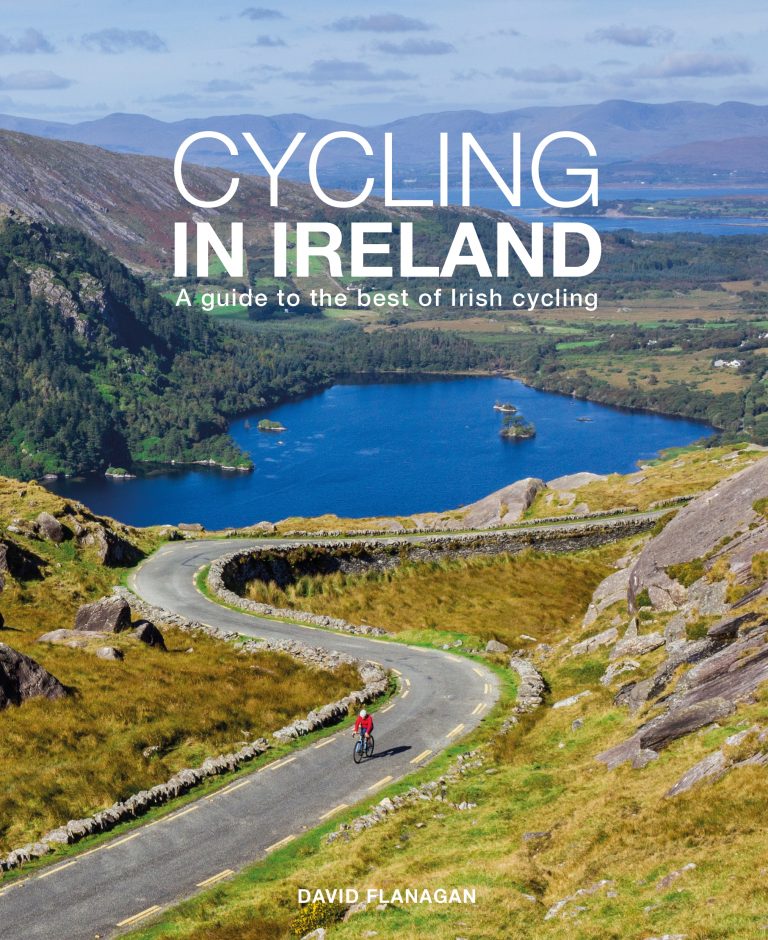 A very steep descent leads to the next climb, which is a similar distance but only half as steep.
Finally the route eases off and there is one more short climb before the descent into Cushendun.
Almost immediately you ease into the long (10km) but steady (3%) climb up Glendun which makes
a sharp contrast to the steepness of Torr Road. It's a matter of spinning your way up the
valley enjoying the views of the stream and the surrounding hillside. You pass under the arches
of the Glendun viaduct which carries the A2 over the valley. After the junction you emerge into the
uplands and continue climbing through Breen Forest until the angle eases and you start to descend.
Turning north onto Coolkeernan Road the route levels out for the first time and after 4km of the
B15 you descend Glenshesk back into Ballycastle.

COFFEE STOP
There are plenty of good options in Ballycastle including Thyme & Co Café and the Bay Café. In
Cushendun there are a few pubs and a café.

TURN BY TURN DIRECTIONS
0 0 S From the roundabout at the eastern end of the seafront in Ballycastle head east on the A2.
3.4 3.4 < Turn left onto Torr Road.
2.4 5.8 < Turn left.
14.7 20.5 > Turn right at the junction.
0.2 20.7 < Keep left.
10.8 31.5 > Turn right.
10.5 42.0 > Turn right at the t-junction.
3.7 45.7 > Turn right onto the B15.
4.2 49.9 < Turn left.
6.0 55.9 > Keep right.
1.7 57.6 < Turn left onto the B15.
0.6 58.2 F Arrive back at the roundabout.