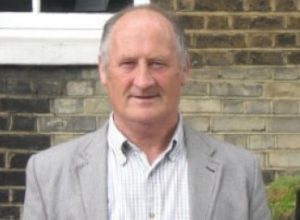 Paddy Doran is a level 3 cycling Ireland coach and Level 2 Coach tutor. A former Cycling Ireland Coach of the year and Coaching Ireland Tutor of the year. Recently he was head coach of the very successful Cycling Ireland High performance development coaching programme. He has recently produced an excellent booklet, Introduction To Cycling, full of hints and tips for cyclists of all abilities.
Paddy, thanks for chatting with us. So, first of all, how can coaching benefit me?
Good coaching that uses correct training principles and practices can help you avoid wasting your precious time on sessions that give poor returns.
It can help you maintain good health by avoiding overtraining.
Using sound principles and periodisation can get you to your most important events in top form mentally and physically.
You will be able to cycle faster for longer and safer.
But I just do sportives, I don't race. Will I still benefit?
Yes especially if you are training for the more demanding sportives.
I train people for sportives using a lot of similar principles that I use to train cyclists for the big single day and stage races
I've got into a rut on Sportives, I've always been happy enough just to have the craic and finish, but next year I'd like to go faster, how can coaching help?
By analysing your current and past training.
Analysing other life demands.
Ensuring nutrition is optimal.
Identifying why you might be in the rut and applying strategies to change that.
What if I want improve my endurance to go from 60k to longer distances, maybe 100 or 120k?
That's very achievable but will require some patience and progression in mileage
Find a local experienced group to cycle with
See free 100k Sportive training programme on www.peakendurancecoaching.ie
What should I look for in a coach?
That they are qualified to coach
That he or she is actually able to coach (results/ performances).
That they have plenty of experience.
That you can communicate freely. with them when required.
That they are ethical and put the athlete first.
D0  you have any advice on nutrition?
Nutrition is just as important as training for endurance activities.
It's also an area where athletes need to be very careful as there is a lot of misinformation around.
I do sometimes give some very basic information on nutrition.
However I prefer to work with a high performance sports nutritionist to implement cutting edge nutrition based on latest research.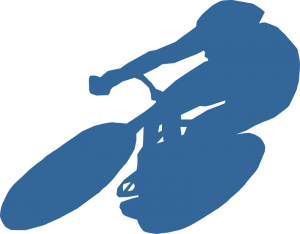 Sometimes I find it hard to get out of the armchair to go training. Have you any tips for motivation?
Most people struggle with getting out of the armchair sometimes.

Analysis of your lifestyle, work and training could be the first step to identify if there is an issue that could be causing the lack of motivation.
Is it just tiredness from work lifestyle and training?
If its persistent a visit to the doc to check bloods.

Set some

achievable

goals.

Vary your training sessions and methods. Try some cross training.
Try to get some cycling or other workout done before you sit in the armchair. As part of your commute or go to the gym on the way home from work perhaps.
Check your sleep, are you waking up refreshed? If not get more sleep or a nap during the day if possible.