Build it and they will come. That's the message we took away from our first visit to Waterford's  impressive new Greenway.
There were gangs of Scouts on bikes, daddys' showing their kids how to cycl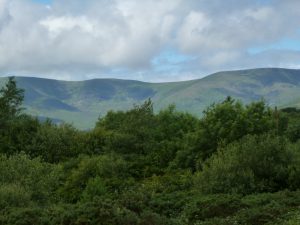 e safely, mums pulling kids on bike trailers, cyclists and hikers of all ages. Granted, the sun was splitting the stones when we were there, but the numbers out enjoying the new Greenway were impressive and not only locals, judging by the variety of county jerseys around the place. We met people there from Cork, Kilkenny, Wexford and Kerry as we pedalled along.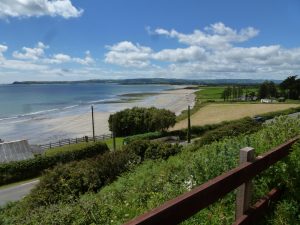 It's a massive achievement for all involved in progressing the Greenway project through the building and planning stages and kudos must go to everyone involved in making it all happen. It's well designed, with a number of car parks and starting points along the route and bike hire widely available. The coffee shops and convenience stores in the towns along the way were buzzing and the Greenway cannot but be a terrific tourist attraction for the area. Other local authorities and local tourist boards take note.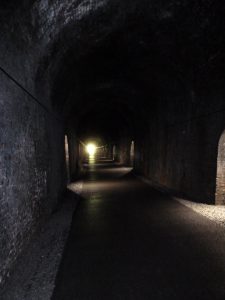 We opted to hire hybrid bikes rather than bring our own road bikes from Dublin, unsure of what the surfaces were like, but it is perfectly suitable for road bikes. We hired from Greenway Waterford Bike Hire, not knowing that the Viking Marathon was on in Waterford and a section of the Greenway was closed to facilitate this. But Donal from the bike hire company arranged to meet us out of town with the bikes and we started from the Suir Valley Railway and headed in the direction of Dungarvan. The entire route from Waterford to Dungarvan is around 45K of fairly easy cycling on a mostly flat route, travelling under bridges, over viaducts, mostly follo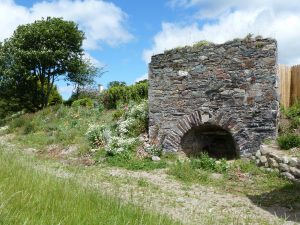 wing the route of the old railway line.
Apart from the spectacular views of the mountains on one side, the sea on the other, there were a number of places of interest to see along the way and plenty of opportunities for coffee or lunch breaks. The Suir Valley Railway itself is well worth a visit as is the lovely village of Kilmacthomas with it's old workhouse and the descent into Dungarvan along by the bay is spectacular.
Like I said: wow ! Have a look at our Youtube videos here and here
We'll be back.